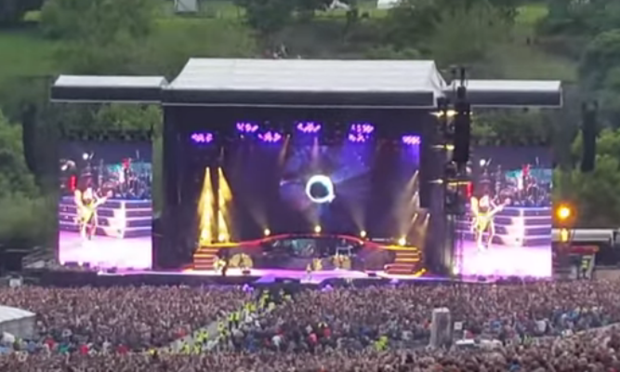 If you were at Slane on Saturday, you'll be aware that Axl Rose and his bandmates paid tribute to one of their fallen rock comrades during their set.
The American band, who kicked off the European leg of their 'Not in This Lifetime...' gig at the Co. Meath venue, have been throwing numerous covers into their set over the last year, including songs by the Misfits, The Damned and Pink Floyd - but they covered Soundgarden's 'Black Hole Sun' for the first time as a tribute to Chris Cornell.
The song was also broadcast live on GN'R's Facebook page (second video below).

They also walked off the stage after the encore as Cornell's solo song 'You Know My Name' was played over the PA.
Watch them play 'Black Hole Sun' below:
Story by Lauren Murphy Entertainment.ie