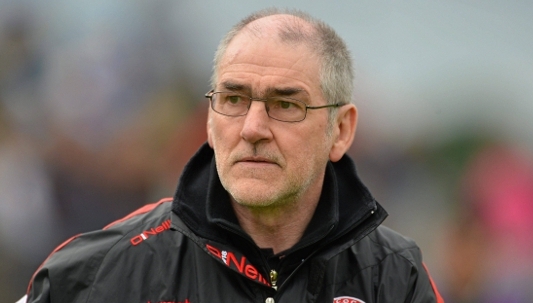 Mickey Harte leads Tyrone into a 15th championship campaign this weekend.
They play Derry on Sunday in the Ulster Championship Quarter Final with the winners to meet Donegal in the semi-final on 18th June.
Tyrone are the holders of the Anglo Celt Cup and will start their defence on the road, which would be the fifth time in the last six years.
Since his first term in charge of the O'Neill county seniors, Manager Mickey Harte has seen a lot of changes on the approach and playing of Gaelic Football….