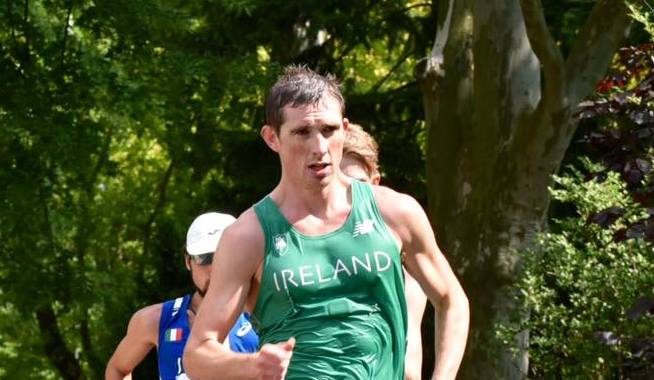 It was an historic weekend in the Czech Republic for the Irish team at the European Race Walking Cup.
Under the guidance of Manager Patsy McGonagle, Ireland took a first ever team bronze, finishing third in the 20k event.
Donegal's Brendan Boyce produced a top class performance in the 50k to take an impressive 4th.
The Milford man was in  third up to the final few kilometers but had to settle for a place outside the medals.
It was mixed emotions at the end of the race for Brendan but he feels he's in a strong position going forward to the World Championships in London....