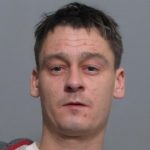 Police in Strand Road are becoming increasingly concerned for the welfare of Sam Christopher Comber, also known as Sam Harold, who was last seen in the city on Sunday last.
It is believed the 39-year-old bought items from a supermarket in the Quayside area at approximately 2:25pm before cycling towards the Peace Bridge.
The bike was later found in a layby in the Newbuildings area.
Sam is described as being of slim build with short hair, shaved at the sides and longer on top.
When last seen, he was wearing a black hooded top with grey sleeves. He was wearing black tracksuit bottoms with three blue stripes down the side and white trainers with black around the laces and was carrying a rucksack.
Sam, or anyone who knows of his whereabouts, is asked to contact the Duty Inspector at Strand Road on the non-emergency number 101.