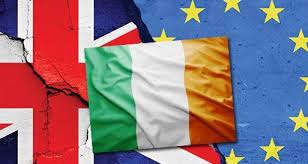 The Foreign Affairs Minister says he sees no "upside" for Ireland as a result of Brexit - labeling it a 'proper mess'.
Charlie Flanagan has described it as one of the greatest challenges facing Ireland since the independence of the State.
He's also told the BBC that while a united Ireland is more likely, now is not the time for a border poll.
Meanwhile, questions have been raised about how ready local authorities are to deal with the challenges of Brexit.
The issue has been raised at IMPACT's Local Government Division conference, which ends today in Letterkenny's Mount Errigal Hotel.
The union's national secretary Peter Nolan says Donegal County Council and other local and national agencies must start to prepare for Brexit immediately........