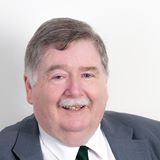 A Councillor has questioned the quality and efficiency of some work being carried out by Irish Water in the Glenties Municipal District.
Enda Bonner says much of the work seems to be taking longer than it should with holes being dug and left open for long periods and damage to property not being repaired.
Councillor Bonner says while the upgrades are welcome, some of the work is messy and dangerous......