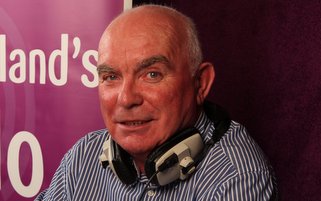 The GAA Programme in association with Michael Murphy Sports and Leisure, is broadcast every Wednesday from 8.30pm – 9pm.
On this week's programme - Eoghan MacGiolla Bride, of the Gaoth Dobhair GAA Scor Leíriú group and Fergus McGee, the Donegal Oifigeach agus Teanga are Tom Comack special guests.
Eoghan and Fergus will reflect on last weekend's All-Ireland GAA Scor finals and Gaoth Dobhair's success in the Leíriú competition and the winning of the All-Ireland Leíriu title.
Also - Paul Gallagher, chairman of the Donegal Gaelic Football Masters Association on the new Masters season ahead and the search for a new team manager...