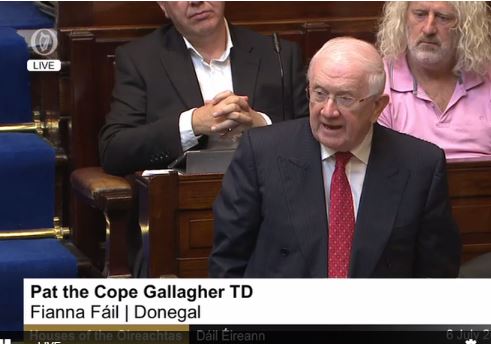 A planned sheltered accommodation project for 12 people at Fair Hill in Dungloe is set to go ahead after the Parents and Friends of Donegal Housing Association was given the go ahead to move to stage two planning for the three units of sheltered living accommodation.
Each unit will consist of 4 individual living accommodation - made up of ensuite room up to current HIQA standards and each unit then will have a communal sitting room, quiet room, visitor room and dining room.
Donegal Deputy Pat the Cope has welcomed the approval, and believes the units should be up and running by next year............