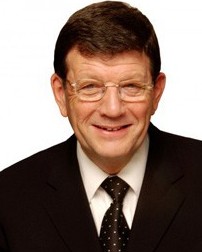 After 16 years as MP for West Tyrone, Pat Doherty has stepped down from the position and will not be contesting next months UK General Election.
Last night, Sinn Fein selected West Tyrone MLA Barry Mc Elduff as its candidate.
Meanwhile, in Derry, outgoing Foyle MP Mark Durkan was again selected to contest the election for the SDLP.
Former Mayor and Foyle MLA Elisha Mc Callion will contest the election for Sinn Fein.