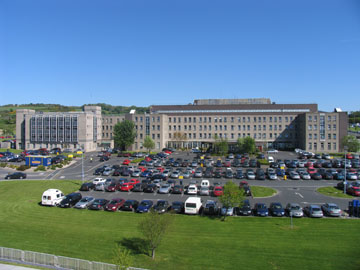 Letterkenny University Hospital should be providing services to people in Derry, Tyrone and Fermanagh, according to Donegal Senator Padraig Mac Lochlainn.
He was speaking ahead of the launch on Monday next of Sinn Fein's new discussion document on Letterkenny University Hospital.
The publication, which has been compiled by the party, includes data which has been gathered through Parliamentary Questions and information sourced from the HSE.
It provides a detailed overview of service provision and patient demand at the hospital; hospital performance in areas such as waiting times and overcrowding, as well as statistics on hospital spending, resourcing and investment.
Senator Mac Lochlainn says central to the hospital's improvement will be a recognition of its position as a major hospital, with the potential to be a major player in an All-Island health system.........