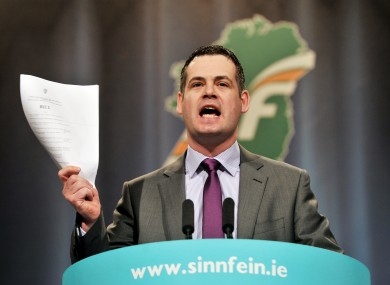 We're being warned we could be rapidly heading towards a housing bubble.
New figures released today show mortgage approvals have surged by 62 per cent in first quarter of 2017.
However the Banking and Payments Federation Ireland says the money loaned is not being drawn down due to a lack of supply.
Donegal Deputy Pearse Doherty says action's needed: