Don't forget, The Weekend Edition is broadcast live every Saturday morning between 10am and 12 noon bringing you the best in music, chat and features.
If you want to comment or suggest an item you can email greghughes@highlandradio.com or connect on Facebook HERE or on Twitter @greghughes2 – Now.. on this weeks show…
Una Butler lost her family to a murder suicide - she joined Greg to discuss her belief that people have a right to know the proper statistics of suicide deaths in order to be able to deal with the situation properly:
Chairperson of 'Happy Faces playgroup Chairperson Donna McAnenney was on the show to chat about an Vandalism to their facilities this week:
Comedian Andy McGranaghan is the support act for Jimmy Cricket in An Grianan Theatre on Saturday - he was on the show for a shameless plug: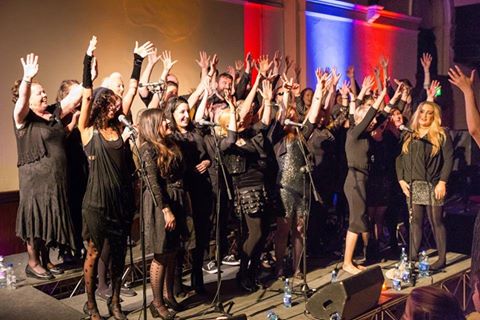 The Inishowen Gospel Choir were in studio this week to discuss the group, their up coming gigs and to perform two brilliant tracks live..enjoy!:
Amy Callaghan has been selected as the Donegal Rose for the Rose of Tralee which takes place later this year. She was in with Greg to discuss the competition, her busy year ahead and what's important to her:
The Junk Joukure 2017 winner is Buncrana student Mariusz Mallon!
Mariusz, from Scoil Mhuire Buncrana, walked away with the LSAD scholarship prize and will go onto to study in the Limerick School of Art and Design once he completes his leaving cert in 2018.
Mariusz joined Greg to talk about the competition.
Conal Gallen and Conor Malone called in to studio to discuss the 'The State of the National' play upcoming at the Balor Theatre - you can hear more below:
The Derry Jazz Festival is in full swing!
Fiona Trotter was on to tell us more about the event and, of course, couldn't leave without a performance!: