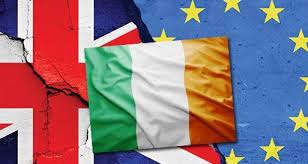 European leaders could sign off on plans to allow Northern Ireland immediately rejoin the EU in a United Ireland at their summit this weekend.
Ireland's pushing for the guarantee to be allowed in the EU's formal Brexit plans which will be agreed tomorrow.
The Financial Times this morning says it's been included in a draft version.
It could see the north avoid a long winded application process to rejoin the EU - if citizens voted for a United Ireland.