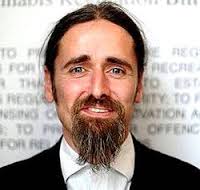 A Midlands North West MEP says a consultation on the future of the European Union could see the principle of Freedom of Movement diluted, at the same time that Brexit is happening because the same principle was regarded as sacrosanct.
Luke Ming Flanagan says there are five options included in a White Paper, ranging from returning to a single market only to closer political union.
However, he says a promised public consultation has not yet begun, and there's no indication of what position the Irish Government or the other political parties are taking on the issue.
He says it raises questions, particularly in the context of Brexit..........