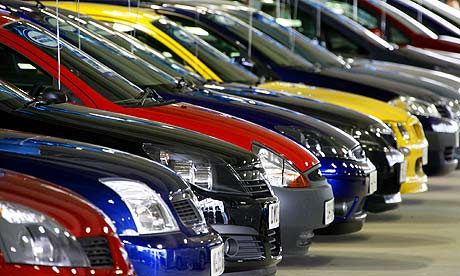 The Society of the Irish Motor Industry in association with DoneDeal have issued their first Quarterly Motor Industry Review for 2017 which shows a drop in car sales in Donegal. 
The report highlights the challenging and uncertain year that the Industry has faced with new car sales (-8%) and commercial vehicle sales (LGV's -11 and HGV's -3%) both reporting a decline in the first quarter of 2017 despite the Irish economic prospects looking better than at the beginning of the year.
With car sales across the country affected by the slight downturn for the start of 2017 the new report has highlighted that every county has seen a decrease in new cars sales in the first quarter, including Donegal.
Car sales in the county have decreased by 19% in the first three months of 2017 compared with the same period in 2016.
There were 1,694 new cars registered in the first quarter this year with 2,091 cars registered for the first quarter last year.
According to DoneDeal 5,422 car ads were placed on their site from Donegal in the first 3 months of 2017 and the value of the cars advertised was €42,800,635.
Alan Nolan SIMI commented "Brexit continues to play a role in uncertainty. The decline in new car sales has been a nationwide trend in the first quarter of 2017 and the motor industry in Donegal like all counties across the country have witnessed this.