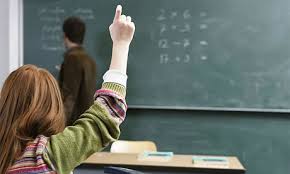 The Association of Secondary Teachers of Ireland will begin its annual convention this afternoon, debating the thorny issue of pay.
Despite several days of strike action last year and intensive talks with the Department of Education, no deal was reached - leaving the union outside the Lansdowne Road Agreement on Public Sector pay.
Teachers will consider a motion to oppose any future pay agreement that doesn't guarantee equal pay for newer entrants to the profession, provide a timeline for full pay restoration, and bring to an end the financial emergency legislation.
Unlike their colleagues in the TUI and primary school teachers in the INTO who did sign up to Lansdowne Rd, members of the ASTI did not receive payment for substitution and supervision, and a salary increment.
Other motions to be debated call for lab assistants, and the restoration of posts of responsibility in schools.
Pay is also dominating the conferences of the TUI and INTO.
The TUI which represents second and third level teachers says a lack of full time work is means many of its members are struggling to make ends meet.
The TUI's President is Donegal teacher Joanne Irwin...............