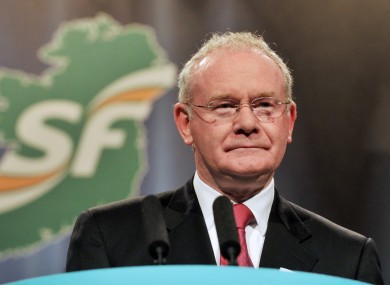 Martin McGuinness' headstone has been unveiled today in Derry.
The former Deputy First Minister died last month.
The headstone was unveiled today in the Republican plot at the City Cemetry in Derry following an Easter Commemoration through the Bogside.
Sinn Féin Foyle MLA Raymond McCartney said Martin and Dale Moore who was also remembered this weekend will continue to inspire and encourage us in the time ahead. They believed that a better Ireland, a genuinely new Ireland is possible.