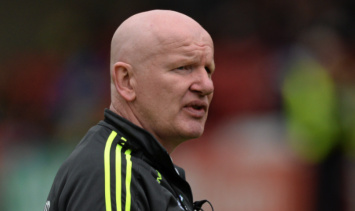 Donegal under-21 manager Declan Bonner was disappointed with a 'flat' performance from his side as they fell to defeat at the hands of Dublin, in the All-Ireland semi-final, in Breffni Park.
Dublin were comfortable seven-point winners in the end and Bonner felt like the game may have been a step too far for his players.
While Dublin had two weeks break to prepare for the game, the Donegal team have had a hectic schedule and played their provincial final last Monday night.
Bonner admitted that on the day his side didn't perform to a high enough standard, but questioned the decision to play the final so close to the All-Ireland.
The defeat draws a close to what can be seen as a successful season for the under-21's, who won what is the last ever u-21 Ulster title.
And after the game, Bonner praised his players for the commitment they showed throughout the year and said they deserve a rest...