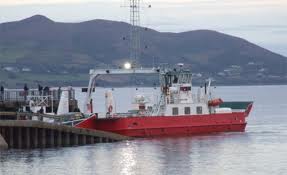 Minister for Tourism, Patrick O' Donovan has agreed to meet a cross party delegation from Donegal County Council to discuss the funding of the Rathmullan to Buncrana and the Greencastle to Magilligan ferries.
It follows concern raised that Donegal County Council is funding the two ferries without any support from central government.
Due to the Council footing the bill, it's been claimed that community groups in the Letterkenny and Inishowen Municipal Districts are not getting the adequate funding they need.
Donegal Senator Padraig MacLochlainn is now hopeful that this meeting will bring about a resolution: