Don't forget, The Weekend Edition is broadcast live every Saturday morning between 10am and 12 noon bringing you the best in music, chat and features.
If you want to comment or suggest an item you can email greghughes@highlandradio.com or connect on Facebook HERE or on Twitter @greghughes2 – Now.. on this weeks show…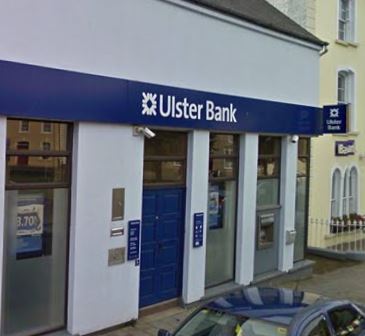 There was a huge turn out at a public meeting in Raphoe last night to discuss plans by Ulster Bank to close its branch in the towns.
The bank is closing its branches in Raphoe and Ardara this year and despite numerous representations, the bank insists it won't reverse its decision.
Margaret O'Doherty is a Raphoe business woman and told Greg that people were angry at last nights meeting and at how they have been treated: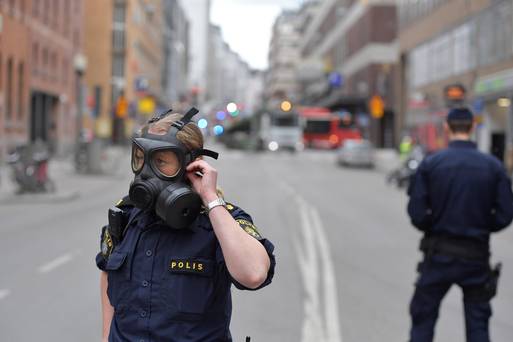 Police in Sweden think the man they've arrested following a lorry attack was the driver of the vehicle.
4 people died and 15 others were injured in the heart of Stockholm yesterday when the truck crashed through a busy shopping area.
Detectives are holding a man on suspicion of "terrorist crimes through murder".
Eoghan O'Reilly is origiannly from Sligo but no living and working in Stockholm - he told Greg how he witnessed the events unfold:
A huge land and sea search is taking place along the West Coast of Ireland today for the two missing crew of Rescue 116.
The helicopter crashed over three weeks ago off the Mayo coast.
The RNLI, Coastguard and Naval service will take advantage of today's good weather to search both land and sea from Donegal to Achill Island.
Shane Smyth is the Bundoran RNLI PRO and told Greg of what will take place today:
As part of the Foroige Citizenship Project, members of the Buncrana Junior Foroige Club have been surveying local young people on the things that effect them - they then met with local elected representatives to put those concerns across.
Greg was joined in studio by Fiachra Gill, Aoife Porter and Darragh McCloskey to talk about the project ahead of the competition in Dublin later this month:
Ciaran Gilcrest from Letterkenny and Stephen Brehoney from Donegal Town are known collectively as Ragus agus Taggle.
They joined Greg to discuss their new EP and play a couple of tunes live:
Paula Mee Author of 'Your Middle Years' described as an invaluable guide to the Menopause
She joined Greg to tell us more about her book:
Toni Forrester of the Letterkenny Chamber joined Greg to discuss the huge success of the ShopLk voucher scheme.
Over 3 million euro worth of vouchers have been sold in just 16 months: