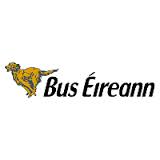 Talks between trade unions and management at Bus Éireann will resume at the Work Place Relations Commission today.
Tens of thousands of commuters have been affected by the strike action for the past 16 days.
Many areas have been left without any Bus service for over two weeks as the industrial action continues.
Businesses in Cork and Limerick as well as other areas have reported feeling a major impact as many commuters have no other form of transport to major towns and cites.
Hours of talks between Unions and management at the company have failed to reach agreement in the dispute over plans to implement cost cutting measures.
Management claim the measures are necessary to secure the viability of the business.
Unions and staff have also been criticizing the Transport Minister Shane Ross for what they describe as a 'lack of action' in their dispute.
It's hoped a conclusion can be reached at today's talks.