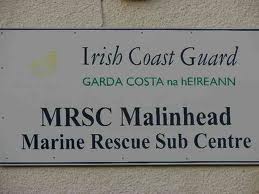 As the search for the remaining crew members from Rescue 116 continues, the Coast Guard is asking all Mariners in the North Mayo - South Donegal area to keep a close lookout for any debris in the course of their routine activities.
Any findings should be reported to the Malin Head Coast Guard Coordination Centre.
Meanwhile, tomorrow, the Malin centre, along with the RNLI and the Navy will assist with coordinating the surface search by a large number of fishing vessels.
The South Donegal, North Mayo coast has been divided into a number of search areas, with the Naval vessel LÉ Ciara will be on scene ready to assist where required.
Meanwhile, the Coast Guard has stressed the impotance of all searchers adhering to basic safety principles, be they afloat or on shore.
The Coast Guard also expressed their ongoing appreciation to the many volunteers supporting the search in particular, Coast Guard members, the RNLI and Civil Defence as well as the tremendous local community support.