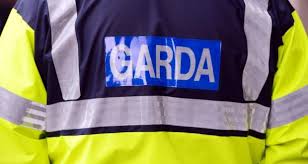 It's been reported that discussions on the redeployment of Garda Whistleblower Keith Harrison will begin this month, with his legal team and garda management set to engage in mediation, overseen by Kieran Mulvey, the former head of the Workplace Relations Commission Kieran Mulvey.
Garda Harrison, whose claims of harassment will be considered by the upcoming Disclosures Tribunal, has been out of work on sick leave since 2014 and without pay since 2015.
In January, he was ordered by garda management to return to work at Donegal Town Garda Station, where he had served prior to going on sick leave.
However, RTE's This Week programme has seen documents showing that the the force's own Assistant Chief Medical Officer, Dr Richard Quigley, advised last November that there were risks associated with sending him back to a station he had worked in previously, an opinion backed up by a Dublin-based consultant psychiatrist.
In anothjer assessment, a specialist with the Garda Occupational Health Department, says Garda Harrison "continues to experience some impairment in his sense of well-being. This is particularly in respect of his returning to his current workplace in the Donegal division while the investigation is ongoing.
He claims his career has been negatively affected after raising concerns about the conduct of a garda detective in the midlands, who he then subsequently arrested.
The deputy leader of the Labour Party, Alan Kelly TD, has criticised the treatment of Garda Harrison, saying that based on the experience of other garda whistleblowers, he should be returned to full pay and have all his arrears taken care of.