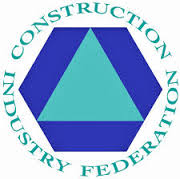 Around 30 per cent of the government's investment in infrastructure is concentrated in the Greater Dublin Area.
The Construction Industry Federation says there needs to be immediate spending on regional infrastructure or we'll be at a serious competitive disadvantage.
It's calling for the percentage of our GDP - spent on things like roads, rail and water pipelines - to be increased from 2 to 4 per cent.
Director General, Tom Parlon, says there needs to be more focus on regional areas or the whole country will get left behind..............