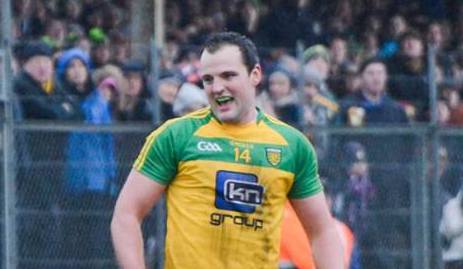 Donegal's league campaign has come to an end after defeat to Mayo, in MacHale Park, Castlebar, today.
After a delayed start while the packed out house made its way in the gates, the game got underway at a later time of 2:10pm.
It was the home side that got off to a blistering start and after a poor challenge from Mark Anthony McGinley in goals, Cillian O'Connor fired home a penalty.
For the minutes to follow it was all Mayo as they increased their lead to four points.
Rory Gallagher will be pleased with his side's response from here as they began to close the lead through points from Michael Murphy and Ciaran Thompson.
Five unanswered points later and Donegal were dominating the game and found themselves ahead by three as the referee blew the halftime whistle.
As tempers flared in the second half Donegal continued to lead as Mayo pushed hard to level the game.
Their best chance to do this came when Cillian O'Connor made his way passed the defence and one-on-on with McGinley in goals - but it was the keeper who came out on top this time around.
With around ten minutes left to play the pressure began to pile on Rory Gallagher's men.
And things turned in Mayo's favour when a Eamon Doherty was given marching orders by the referee for kicking out at Aidan O'Shea.
O'Shea made the difference when he came on the field as Mayo began to turn the screw even more.
Three points from Cillian O'Connor and one from Lee Keegan gave Mayo a two point cushion and they held it till the very end.
Disappointment for Rory Gallagher's men who do not qualify for the league final following Kerry's victory of Tyrone; Kerry go through on points difference.
Final Score:
Mayo: 1-12
Donegal: 0-13