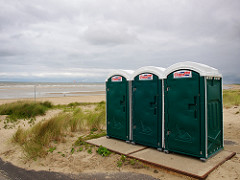 A Donegal County Councillor says the thousands of euro being spent on hiring portaloos in the summer months could be better spent towards permament all year around facilities.
Councillor Gerry McMonagel received a breakdown of the annual costs for the hire of portaloos which is in excess of forty thousand euro per year.
He believes the council should be investing in permanent facilities.......