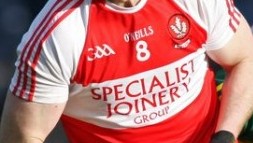 Derry have fallen deeper into the relegation zone after losing at home to Cork, in division two of the National Football league, in Celtic Park.
It was a tight game in the opening 35 minutes with Cork leading by three points throughout the half and they went into the break four points ahead despite a Danny Tallon goal for Derry.
In the second half Cork started to pull away, before Tallon fired home for the second time to bring the game level with 15 minutes to play.
However, Cork showed their ability once more, and Derry failed to match their scoring ability.
Final Score:
Derry: 2-10
Cork: 0-20