Don't forget, The Weekend Edition is broadcast live every Saturday morning between 10am and 12 noon bringing you the best in music, chat and features.
If you want to comment or suggest an item you can email greghughes@highlandradio.com or connect on Facebook HERE or on Twitter @greghughes2 – Now.. on this weeks show…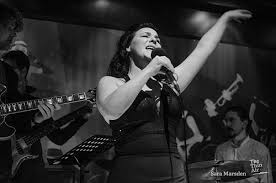 Live music first from Jazz and Blues diva Fiona Scott Trotter who is originally from Derry and now based in Belfast.
Fionna trained with the Royal Ballet and danced professionally in the West End and Europe - she has been singing professionally for 10 years with a mix of Jazz, Blues, Pop and Salsa - she joined Greg for a chat and to perform with her band:
You can listen to the full interview bellow and the live performances of 'All of Me' and 'At Last'
All of me
At Last
Full Interview
Almost four years since he and his sisters were arrested during a siege of a Cairo mosque, Ibrahim Halawa sits in an Egyptian prison cell grimly counting the days of his incarceration.
This week, Dublin-born Halawa, who was just 17 when he was seized by Egyptian security forces, learned that his trial had been adjourned for the 20th time since 2013.
His family in Ireland are now calling on the Government to launch legal proceedings against the Egyptian state at the International Court of Justice - MEP Lynn Boylan is backing those calls on joined Greg to explain why:
It is claimed that Ireland is known through the World as the puppy farm capital of Europe and that our local authorities have largely failed to enforce the law on animal welfare.
Entertainer Linda Martin is among a group of celebrities campaigning on the issue - she says Ireland's record is shameful:

Laura Erskine is from Mummypages.ie
She joined Greg to give her opinion on a new law in one state in America that fines parents whose children bully others - she doesn't think it's a good idea:
Author and columnist Peter Lynch has a new Book out called 'That's Maths' - he was on the show to explain his love of mathematics and why he wrote the book: