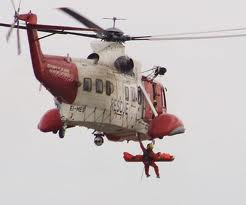 The body of one of the missing crew members of Rescue 116 has been found in the wreckage of the helicopter off the coast of County Mayo.
Divers are continuing efforts to recover the 3 missing Coast Guard crewmen who were on board when the aircraft crashed over a week ago just off Blackrock island.
Later today, the black box recorder will be transferred to the UK for specialist examination.
Speaking late last night, Superintendent Tony Healy gave an update on the search: