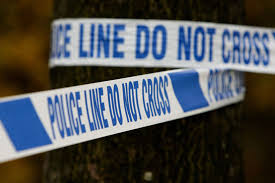 The security alert in Strabane is on-going this morning (Friday) as police say they are still managing a crime scene within Townsend St/Townsend Terrace area.
Pedestrians are not permitted to walk the stretch of Road between Townsend St and Strabane Academy.
A device exploded while police were on patrol in the area of Townsend Street shortly after 8.30pm on Tuesday night and the alert has been in place since.
West Tyrone MLA Daniel McCrossan says the situation is a huge inconvenience to residents: