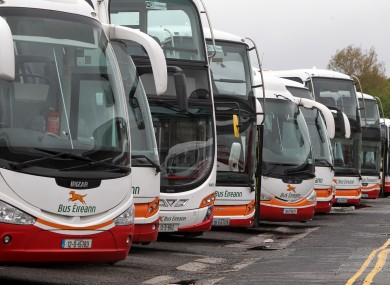 Bus Eireann passengers will have to make other travel plans today as an-all out strike is underway.
Buses stopped at midnight after drivers refused to work under the threat of pay cuts.
Bosses at the transport firm are warning they need to plug a multi-million euro hole in their finances.
But their claim that there's 'no basis' for talks led to unions escalating their action.
Seamus Boland of Irish Rural Link says commuters have been abandoned without warning: