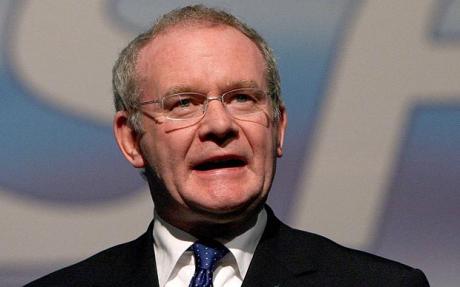 Final preparations are underway in Derry ahead of the funeral of Martin McGuinness tomorrow.
The former IRA leader turned peacemaker will be laid to rest following funeral mass at St Columba's church.
Martin McGuinness's final journey will begin at his family home on Derry's Bogside soon after 1pm tomorrow.
It'll be followed by mass at St Columba's Long Tower Church at 2 o'clock - which will be attended by hundreds of people and followed by the world's media.
Former US President Bill Clinton and former UK Prime Minister Tony Blair are said to be 'likely' to attend - while President Higgins and Taoiseach Enda Kenny will also pay their final respects.
It's not clear whether DUP Leader Arlene Foster will be there - however she paid warm tribute to McGuinness in a speech to Stormont earlier - finishing with a quote from McGuinness's fellow Derryman and favourite poet Seamus Heaney.