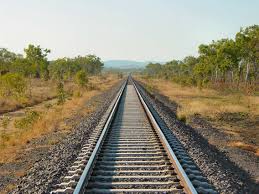 There has been a broad welcome to a motion passed by Sligo County Council backing a rail link from Sligo to Donegal and linking on into the north.
It was also agreed that talks and meetings between the various representatives from each of the local authorities concerned so as to consider ways to advance the project.
Deputy Pearse Doherty has welcomed the development, the motion further highlights the desire for increased cross border collaboration on this island.
He says Sligo County Council has officially declared its support for the proposals to reinstate a rail line linking Sligo to Donegal and to join up with rail infrastructure in the six counties; and thus closing a major gap which exists in our island's present rail network.
He added the construction of a light rail network between Sligo, Donegal and counties in the north would send out a clear signal to the powers that be both here at home, in Westminister and in Brussels that there is no desire for a hard border between north and south and that communities here will not tolerate any measures which will prevent people from travelling freely across our island.