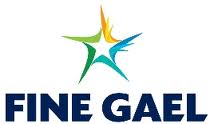 The Taoiseach returns home today amid more uncertainty over his future as leader of Fine Gael.
Before travelling to the US Enda Kenny told his Parliamentary Party that he would deal with the leadership issue after the St Patrick's Day trip.
But speaking in New York overnight Mr Kenny said he can't leave until a new government's been appointed in Northern Ireland and the terms of reference for Brexit talks are agreed.
That's expected to take two months once Article 50 is triggered.
Political Editor with the Irish Times Pat Leahy says the Taoiseach will be given some room on his own timeline - but not much: