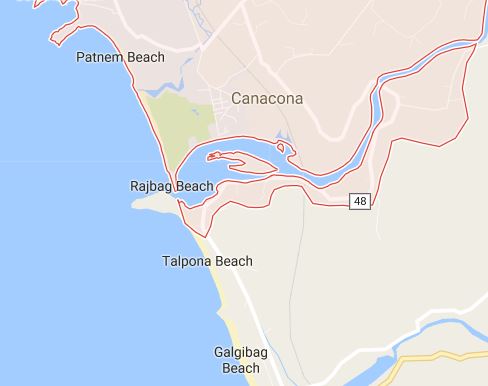 It's expected that a man being questioned in connection with the murder of Danielle McLaughlin in Goa will be charged next week.
Her body was discovered in the Southern Indian state on Tuesday morning.
The Guardian's South Asian correspondent says police have identified the man believed to be responsible, but he has yet to be formally charged.
Michael Safi says the man is a well known criminal in the local area, and he has admitted carrying out the fatal attack. Its expected he will be formally charged within a number of days.........
28-year-old Danielle left a party on Palolem Beach - a popular tourist resort - at around 9.30pm local time on Monday.
A local man discovered her body the next morning, and reported it to the police.
A 23-year-old man was subsequently arrested - it's understood that he confessed to Danielle's murder, and was charged last night.
Danielle's body was sent to Goa Medical College for an autopsy, and authorities are awaiting a report to ascertain if she was sexually assaulted.
In a written statement issued through a family friend last night, Danielle's mother Andrea Brannigan expressed thanks to all who are supporting the family at this trying time.
She also thanked he Irish and British consulates, the Kevin Bell Repatriation Trust, and the many friends who have assisted the family. Danielle, she concluded, will be sadly missed by us all.