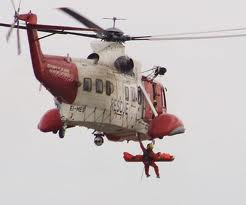 One person has been recovered as part of the search for a missing coastguard helicopter off the west coast.
It's understood the man is in a critical condition and is now being rushed to hospital.
The coastguard says Debris has been found spread over a wide area.
4 crew were on board the Dublin based Rescue 116 aircraft when contact was lost just before 1 am.
It had been helping another helicopter with a medevac operation to airlift a crewman off a fishing vessel when it disappeared from radar screens.
Minister for Transport Shane Ross has issued a statement expressing support and sympathy to everyone involved, particularly family members awaiting news of their loved ones.