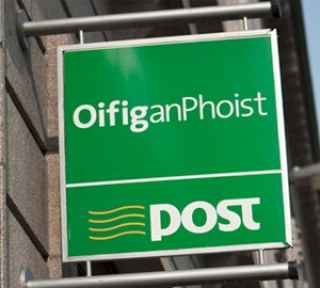 A Donegal Deputy says no Post Office closures should be tolerated, and weekend suggestions that up to 200 post offices should close must be resisted.
Deputy Charlie Mc Conalogue says the government must intervene to ensure that An Post is offering services that meet local need.
He's also calling for the implementation of the recommendations of the Kerr Report, but says he does not believe the 80 post offices closures suggested by Bobby Kerr are necessary.
Deputy Mc Conalogue says what's missing is a meaningful contribution from the government that recognises that role of the Post Office in the community............