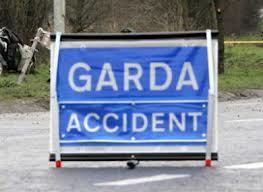 One of the country's largest insurers has said it is investigating "organised rings" of people staging car crashes in Donegal and Galway with potential claims of more than €3m in just two counties.
Axa Insurance is investigating 19 accidents suspected of having been staged in Donegal and a further 36 allegedly staged accidents in Co Galway.
Axa set up its own Special Investigation Unit in 2002 and it now comprises 19 people -the insurer said that last year it opened more than 600 investigations in relation to suspect personal injury, accidental and third party damage, and household claims.
A company spokesperson said that in recent times, Axa has identified organised rings of persons involved in staged traffic accidents in certain areas of the country which include Donegal and Galway.
In Donegal thay have 36 ongoing investigations into claims involving Donegal policyholders.
Of the 36 claims being investigated, 19 are believed to be staged accidents, and those 19 staged accidents currently hold a combined reserve in excess of €1.2m.
The company also said that it always refers claims suspected to be criminal in nature to An Garda Síochána, in accordance with the protocol agreed between gardaí and the insurance industry.