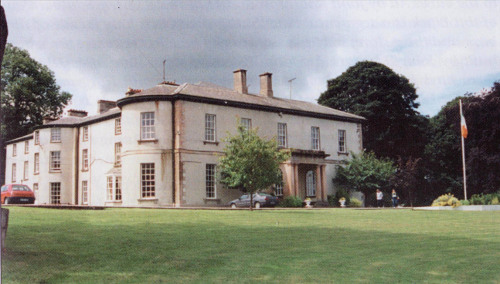 Rockhill house just outside Letterkenny is to re-open later this year as a Wedding and Special Events venue.
The estate had been used as an army barracks but was vacated in 2009.
For the last year, Rockhill's new owners, the Molloy Family, have been working on renovating property to its former glory with the house on schedule to open this May.
It's understood that architects have been transforming the interior of the building which is soon to be completed.
Landscaping is also under way to restore Rockhill's gardens and grounds.
Work will start with the replanting of the area immediately surrounding the house, and a garden on the South East side will be established.
In time, the original estate's historic woodland walks will be re-established; and the old walled garden will be restored, alongside a traditional country farmyard.
It is hoped by the proprietor that the estate will become a sustainable source of local employment and a creative, cultural and culinary resource to the county.