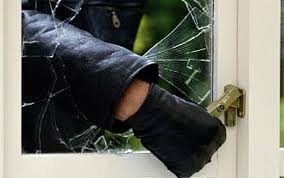 Detectives are appealing for information in relation to a number of burglaries and thefts in Co Tyrone and Co Derry that they believe could be connected.
They are very interested to talk to three to four males who have been seen in the area in a southern-registered, black Audi car.
They believe they could assist them with their enquiries into a number of incidents this week in the Tempo, Omagh and Derry areas.
Just after 3pm on Tuesday last, police received a report that a house had been ransacked and a shotgun stolen in the Glengesh Road area of Tempo.
An hour later, a burglary in the Glencam Road area of Omagh was reported to police.
At around 4.30pm, a robbery was reported in the Glen Park Road area of Omagh, during which a homeowner was assaulted with an iron bar.
That same evening, between 6.30pm and 9.30pm, there were a further two burglaries in Derry - in the Sutton Grove and Lyndhurst Road areas of the city. In each location, a house was broken into, ransacked and items of value stolen.
There are similarities to how all these break-ins and burglaries have been carried out. And in a number of these locations, witnesses said that they have seen a group of three to four men acting suspiciously.
They are described as being of medium build, wearing jeans and with their faces covered by baseball caps, scarves or balaclavas.
Police are appealing to anyone with information that could be of assistance, to get in contact on the non-emergency number 101.