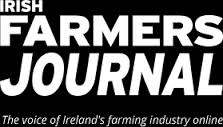 The average agricultural land price in Donegal last year was €7,724 per acre, €1,000 less than the national average.
According to the Irish Farmers Journal's annual Agricultural Land Price report, Donegal prices ranged from a high of €17,900 per acre to a low of €4,000 per acre.
There were 28 farms placed on sale in the county in 2016, including 2,400 acre An Grianan Estate in Burt, with a guide price of €1.7 million.
This led to a substantial increase in the acreage of land offered for sale in the county last year, from 976 acres in 2015 to 3,545 acres in 2016.