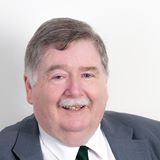 A Glenties area Councillor has expressed doubts about how effective the planned Gweedore Sewerage Scheme will be.
The scheme was delayed for a number of years as Irish Water sought an "innovative sewage collection system" as it was deemed a traditional sewerage scheme would not suit the area.
There was a generally positive response to the new plans which were outlined to elected representatives earlier this month - but not from Councillor Enda Bonner, he is skeptical as to how successful the new scheme will be...........