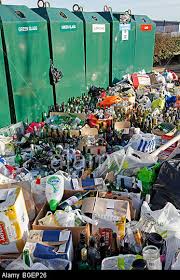 It's been revealed that Donegal County Council has received 168 litter or waste management complaints to date this year, almost identical to last year's figure of 165.
The complaints were made from all over the county with the Council saying that every effort is being made to identify those responsible.
Council Spokesperson Suzanne Bogan says more and more technology is being used in enforcing litter laws, and she is urging people with complaints to come forward.
She says the issues raised in the complaints are varied..........