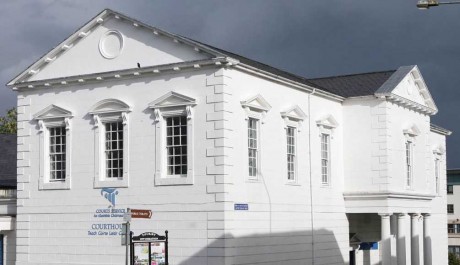 Two people have appeared in court in Letterkenny today following a number of incidents in the Cockhill area of Buncrana last evening.
A man has been charged and remanded on continual bail to appear at Buncrana court later this week subject to a number of conditions that were sought by the state and granted by the court.
These include that he sign-on twice weekly at Letterkenny Garda station, that he supplies Gardai with a mobile phone number,that he stays alcohol and drug-free and that he does not commit any other offence.
A male juvenile was also brought to before the court today charged with similar offences.
The case has been adjourned to Buncrana District Court this Thursday 9th March.
Gardai in Buncrana are continuing to appeal for information about this incident, any witnesses are asked to contact them on 074 932 05 40.