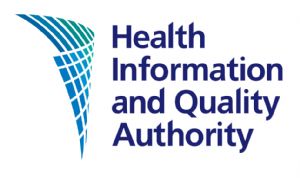 A Health Information and Quality Authority inspection has found a residential service in Donegal for people with disabilities non-compliant on a range of inspection themes.
The Railway View & Finnside Centre, which is run by the Health Service Executive, was criticised over its fire alarm system and fall prevention measures.
HIQA noted some improvements in the facility, which is home to 11 residents, following previous inspections, but said the HSE did not ensure that an adequate fire alarm system was in place. The provider was required to take immediate actions to address these concerns.
Since the last inspection, the provider completed a review of the operational, clinical and environmental risks in the designated centre.
The inspector had found that although these reviews had taken place, they were not effective in improving practices to ensure all residents' safety in the centre. For example, three residents that had previously sustained serious injuries from falls had fallen again on a number of occasions since the last inspection.
Two residents had fallen four times, one of which required hospitalisation following the fall. On review, the inspector found the residents' falls prevention care plans and falls risks assessments were not updated or reviewed following the falls.
Furthermore, the appropriate MDT had not been requested to review the residents' mobility following the falls. Due to the seriousness of the risks to these residents, an immediate action was given to the provider to review all residents that were at risk of falls and update their current falls risk management plans.
The inspector found that the provider had taken action to improve the protection of residents from risk of abuse.
However, there continued to be issues of concern for some residents in the centre. There were issues relating to the safeguarding of residents and the management of regular peer-to-peer altercations in the two houses.
The inspector saw evidence where the individual safeguarding needs of some residents were not being met. Some residents stated that they were afraid of their peers, and were intimidated by the behaviour of some residents with whom they lived.
The report was one of 27 published by HIQA yesterday.