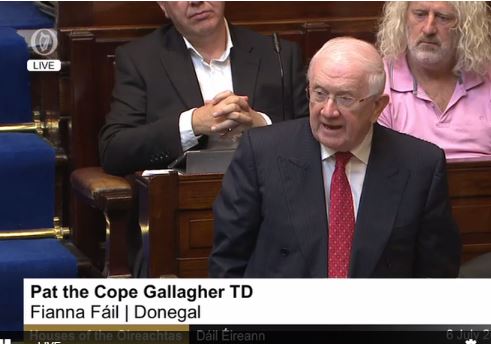 The Minister for Housing, Planning, Community and Local Government has been accused of dragging his heels for failing to progress plans for reforming the Commercial Rates.
The Department had given a commitment to take steps to make the current system more fairer and equitable for all those who currently pay Commercial Rates.
Donegal Deputy Pat the Cope Gallagher says his information is that very little progress has been made over the past 12 months.
He says the current system is flawed but is hopeful it will be changed: