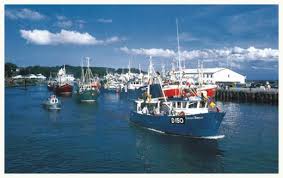 It's been claimed that Brexit could pave the way for a significant increase in shipping traffic to Donegal.
The possibility of utilising Donegal harbours like Greencastle or Buncrana to directly import cargoes by ships as opposed to using neighbouring harbours in Northern Ireland has been suggested as a positive consequence of the UK leaving the EU.
There are fears that Brexit could see the establishment of a 'hard border' which could mean the reintroduction of custom posts and the imposition of duties on goods.
However Seamus Bovaird of the Greencastle Harbour Users Group says Brexit could benefit Donegal significantly: