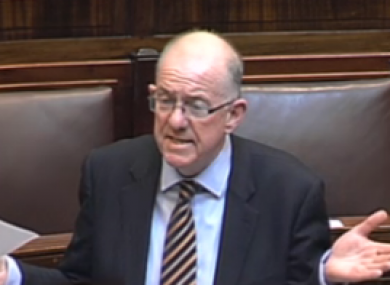 The Irish and British governments have called on the DUP, Sinn Féin and the other northern parties to start talks immediately on re-establishing the power-sharing executive.
All sides have just three weeks to form a new government or face a fresh poll.
The Foreign Affairs Minister Charlie Flanagan spoke earlier to the leaders of all the main northern parties, and with the Northern Secretary James Brokenshire.
Following ministers' discussions they confirmed their commitment to addressing outstanding political issues, and the legacy of the past.
They're inviting the main parties to talks to resolve those issues.
Charlie Flanagan says the DUP and Sinn Fein as the biggest parties have particular responsibilities to engage with each other.
The parties are at loggerheads over the status of DUP leader Arlene Foster - who Sinn Fein want to step aside to allow an inquiry into the cash for ash scandal.