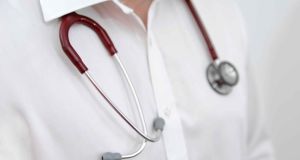 It is reported that 16 consultant posts are vacant at Letterkenny University Hospital with locums occupying a third of hospital consultant positions.
Councillor Ciaran Brogan raised the issue at the meeting of the Regional Health Forum in Galway this week and is calling on the HSE to incentivse the postions.
The oncology unit has been without a permanent consultant since November 2013 with permanent consultants also failling to be asigned to new positions within the Emergency Department and obstetrics unit.
Councillor Brogan says it is the patient that is suffering: