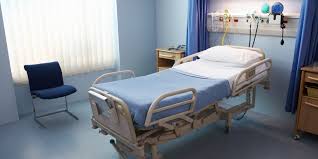 There were 22 people waiting for a bed at Letterkenny University Hospital this morning according to the latest trolley watch report.
10 were on trolleys in its emergency department while a further 12 were on wards or in overflow areas.
It's down significantly on yesterdays figure of 36 - the second highest figure in the country recorded that day.
Nationally, almost 400 people are on hospital trolleys across the country today.
The figures come as unions attend the WRC today - ahead of next week's work-to-rule over their working conditions.